Rihanna Gives Inspirational Speech After Winning FNAA's Shoe Of The Year - WATCH
30 November 2016, 10:50 | Updated: 31 March 2017, 20:30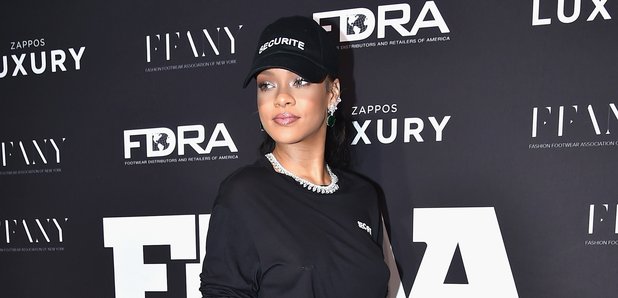 RiRi is the first woman to win the award, thanks to her Fenty Puma Creepers.
Rihanna won the Shoe Of The Year Award for the Fenty Puma Creeper at the 30th annual Footwear News Achievement Awards.
Since launching in September 2015, the stylish shoe has had a huge amount of success around the world, often selling out within minutes of going on sale.
The R&B star gave a heartfelt speech upon winning, saying that the award makes her "proud to be a woman and proud to be a young woman from Barbados, especially."
Watch the inspirational speech below:
.@Rihanna accepts the Shoe of the Year award #fnaa30 pic.twitter.com/FBN30CXPj4

— Footwear News (@FootwearNews) November 30, 2016
Stepping out in a black and white version of the award-winning shoes, RiRi became the first woman to win Shoe Of The Year.
Last year, long-time friend and collaborator Kanye West won the award for the Yeezy Boost 350.
The 'Needed Me' singer also appeared on the cover of Footwear News' most recent issue, with the publication hailing her the 'Queen Of Shoes'.
The proud star was later snapped chilling in a room filled with gold and silver balloons.
Celebrations were obviously in order, as bottles of champagne on ice adorned the table behind.
Overwhelmed by her fan's love for her Creeper line, Rihanna claimed she "didn't expect people to love it the way I do."
"The way they've supported it means so much to me," she added.
"All the Creeper fans and all the kids in the street who inspire me by doing things their own way."
In related news, Rihanna officially confirmed her split with rapper Drake after they awkwardly avoided each other during a recent trip to Abu Dhabi.