Rihanna Fans Delete Snapchat Over Ad Mocking Domestic Violence
16 March 2018, 10:23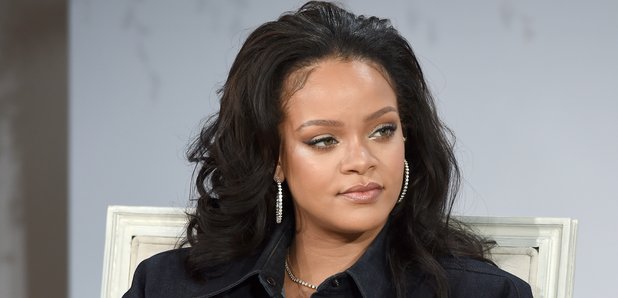 Rihanna's Navy fanbase are attempting to end Snapchat.
Rihanna fans around the world are deleting Snapchat from their mobile phones following the singer's outburst against the app yesterday.
The 'Wild Thoughts' singer accused Snapchat of "making a joke" of domestic violence after the company published an advert asking people whether they wanted to 'punch Chris Brown' or 'slap Rihanna'.
Despite an apology from Snapchat, Rihanna released a lengthy statement on Instagram stories, attacking the brand's credibility.
"This isn't about my personal feelings, because I don't have much of them," she said. "But all the women, children and men that have been victims of DV in the past and especially the ones who haven't made it out yet."
After Rihanna posted the message to her 61 million Instagram followers, people announced their intention to delete the app from their phones, in support of the singer.
Rihanna said we should delete our snapchat for their domestic abuse joke. Our president has spoken therefore i'm deleting snapchat. pic.twitter.com/nLvB2okCRa

— c (@kidcudison) March 15, 2018
bitch if Rihanna said delete Snapchat then I'm deleting Snapchat fuck you talm bout...gotta save my memories tho first

— EJ (@feistybreed) March 15, 2018
wow i'm deleting snapchat. rihanna doesn't deserve this and neither does anyone who's been or is a victim of domestic violence or abuse. who thought that shit was ok? who fucking thought it was funny!????

— manic pixie dream mullet (@dumpsterfresh) March 15, 2018
Rihanna said to delete snapchat so I'm deleting snapchat

— Alicia (@Alitunechi_) March 15, 2018
me deleting snapchat because Rihanna said so pic.twitter.com/NgKv5ZQeSH

— (@peachyblakgorl) March 15, 2018
damn im deleting snapchat, Rihanna said throw the whole app away

— kb (@KayaAlexis) March 15, 2018
if rihanna says snapchat is over then guess what? it's over. No discussion we're deleting it. pic.twitter.com/yxPfqjaFGW

— ً (@ahmadjawadd) March 15, 2018
Rihanna was infamously assaulted by Chris Brown in 2009.
According to reports, Rihanna's attack on Snapchat also caused the brand's share price to fall by almost $1 billion.
Chris Brown is yet to officially respond to the incident.
The brand was recently hit by a similar drastic dip, after Kylie Jenner admitted that she didn't use the app as regularly as she did in the past.