Rihanna Addresses Drake Relationship In New Vogue Interview: "We Don't Have A Friendship"
3 May 2018, 13:55 | Updated: 3 May 2018, 14:17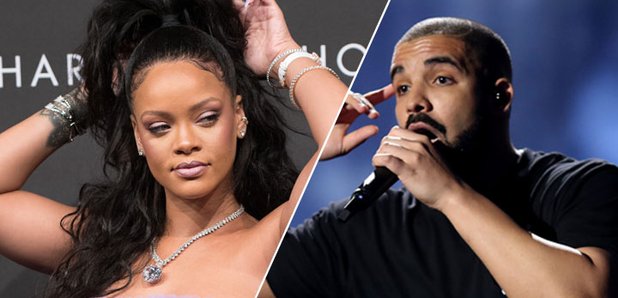 The pair famously enjoyed a complicated on-off relationship in the past.
Rihanna has addressed her complicated relationship with Drake during a new interview in the latest edition of Vogue Magazine.
The 'Diamonds' singer, who dated Drake on-and-off since May 2009, was asked about the current state of their relationship in her highly-anticipated June cover story.
Rihanna reportedly "winced" at the mention of Drake's name during the interview before mentioning the pair's infamous moment at the 2016 MTV VMAs – where he professed his love for her on stage.
"The VMAs is such a fan-focused awards show, so having that energy around me, and knowing the people who had received the award in the past, made it feel like a big deal," she said.
"Waiting through that speech was probably the most uncomfortable part. I don't like too many compliments; I don't like to be put on blast."
When asked about their current relationship, she said: "We don't have a friendship now, but we're not enemies either. It is what it is."
Drake is yet to respond to the interview.
However Drake appears to have moved on since their reported break-up in October 2016 and was recently linked to UK singer Raye after spending some time in London.
Read Rihanna's full interview with Vogue Magazine here.