Watch Rihanna's Hilarious Disguise During A Trip To McDonalds
17 August 2016, 14:03 | Updated: 17 August 2016, 16:37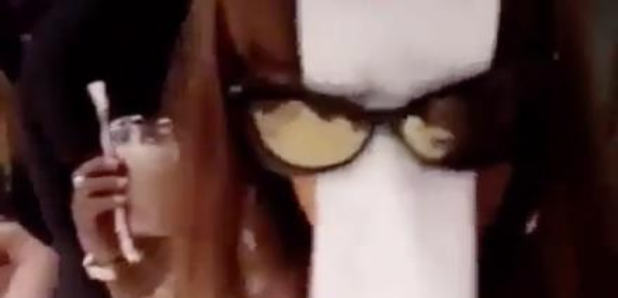 RiRi is fooling nobody.
Rihanna has travelled all around the world on her epic ANTI World tour and all that hard work is enough to make anyone hungry.
So its understandable that the 'Work' singer was recently spotted getting a post-show McDonalds while in Zurich, Switzerland.
But being the global superstar that she is, RiRi tried to keep her face hidden from the public… using a long receipt.
Check out the moment below:

Rihanna may have given herself away when she started singing to the person recording the footage. Or maybe it was the cunning disguise?
Either way, the singer was later spotted rushing out of the McDonalds carrying two big bags of fast-food.

Meanwhile, it was recently announced that Rihanna will star in new movie 'Oceans 8'.
She has reportedly been cast alongside Anne Hathaway, Sandra Bullock, Cate Blanchett and more, in the latest instalment of the 'Ocean's 11' movie franchise.
However there is currently on release date on the movie.