Rihanna Shuts Down Beyonce Grammy Feud Rumours
8 December 2016, 10:32 | Updated: 8 December 2016, 11:44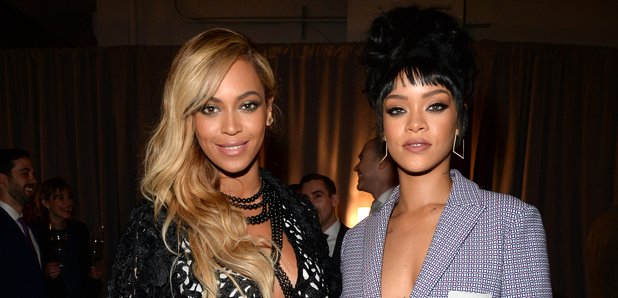 RiRi speaks out.
Rihanna appears to have responded to suggestions that she threw shade at Beyonce following this week's Grammy nominations.
The ANTI singer was spotted 'liking' a post on Instagram, suggesting that she had been snubbed by the Grammys in favour of Beyonce.
However Rihanna has now allegedly commented on the original post, distancing herself from any feud.
"I never actually read your caption, thought the pic was funny and moved right along! I'm petty [as f**k], yes. But this is just unnecessary!" she said.
"I wish y'all would drop this topic and see things from the bigger picture!"
"We don't need to be putting black women against each other! We deserve to be celebrated, and the Grammy Academy agrees!"
Rihanna clears everything up with this comment. It's all love. pic.twitter.com/2FTHYsFSIf

— Rihanna Capital (@Rihanna_Capital) December 7, 2016
Rihanna received eight Grammy nominations, while Beyonce earned nine - becoming the most-nominated female artist in Grammy history.
Check out the full list of Grammy nominations here.
The Grammys will be hosted by James Corden and will take place on 12th February 2017.