Watch Rihanna Perform 'Work' Together With Drake At The BRITs
24 February 2016, 21:40 | Updated: 25 February 2016, 11:57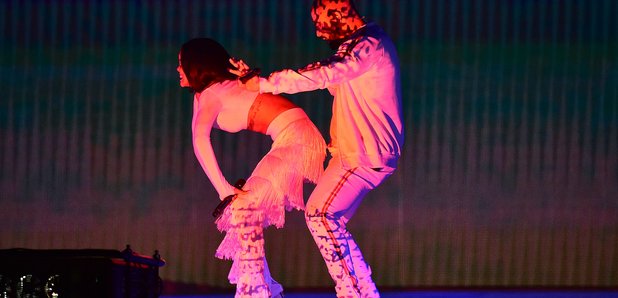 She performed 'Work' and 'Consideration'
Rihanna was joined by Drake for her performance at the BRITs awards.
The popstar performed 'Consideration' on a strobe-lit stage before the Canadian rapper made a surprise appearance for her latest single 'Work'.
Rihanna's double-bill music video for 'Work', which features the two getting up close and personal, was released earlier this week.
Need to catch up on Rih and Drizzy's long-running on-and-off relationship? We got you covered.