Students Gain Rihanna's Attention After Singing 'Bitch Better Have My Money' At Protest
31 March 2018, 15:01 | Updated: 31 March 2018, 15:06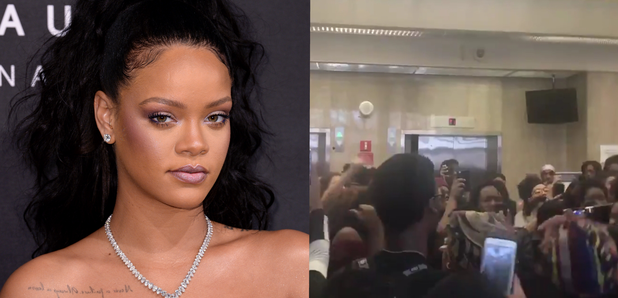 Rihanna responded to this viral video of students protesting a financial aid scandal at their university using her song.
Rihanna's 'Bitch Better Have My Money' has always been a banger, but who knew it could be a protest anthem as well?
Students at Howard University have been protesting as an alleged financial aid scandal continues to rock the Washington D.C. University. According to a statement from the school, six employees have been fired over misappropriated financial aid funds that were meant to go to students.
Students have been fired up about the issue and 'Bitch Better Have My Money' fit the situation pretty well.

A video of 'BBHMM' being used as a protest anthem has gone viral and it's easy to see why.
Howard students found out employees stole over $1M in financial aid so they took over their Administration building and started singing 'Bitch Better Have My Money." pic.twitter.com/760u3TFZwc

— Philip Lewis (@Phil_Lewis_) March 29, 2018

Rihanna gave her stamp of approval to the students by responding on Twitter with the muscle and raised hands emojis.
March 30, 2018