Rihanna Features In New 'Bates Motel' Trailer And Fans Cannot Cope - WATCH
1 February 2017, 12:05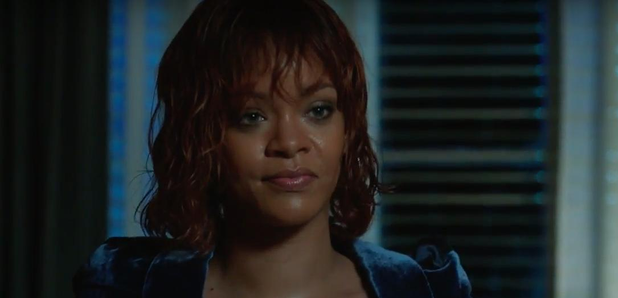 "Can I get a room?"
Rihanna features in a new trailer for the season finale of 'Bates Motel' and her fans are pretty overwhelmed.
The 'Needed Me' singer is set appear in the popular A&E television series, which is based on Alfred Hitchcock's classic 1960 movie 'Psycho'.
Rihanna plays Marion Crane, the female victim in the iconic 'Psycho' shower scene.
Watch the trailer below:
The star can be seen towards the end of the trailer, approaching the central male character and asking "Can I get a room?".
And it wasn't long before fans took to Twitter in adoration of their idol's performance, tagging the star in some hilarious reactions.
@Rihanna: "Can I get a room?" pic.twitter.com/5Klddg6DrE

— James Joint® (@BrandonCorreaP) January 31, 2017
Rihanna in #BatesMotel : ''Can I Get A Room"
Me pic.twitter.com/mLICSgIC80

— Rihanna Pic (@Robzpic) January 31, 2017
When Rihanna said "Can I get a room?" in the Bates Motel final season trailer, EMMY WORTHY! pic.twitter.com/xFeTr4Jo1p

— Emanuel (@CNicosiaAnthro) January 31, 2017
-Rihanna's voice: ''can i get a room?'' #BatesMotel pic.twitter.com/CPFgDwP4bN

— ㅤ (@jaurwild) February 1, 2017
me: only deep meaningful words get to me
rihanna: can I get a room?
me: pic.twitter.com/brDk1AJ2vm

— juliana (@ghettonavy) January 31, 2017
One eager fan even made a remix out of Ri's line to the instrumental of 'B*tch Better Have My Money'.
LMAO someone made a video of Rihanna saying "Can I get a room?" on a loop pic.twitter.com/clUKgPdmWs

— Romy (@badg4lrihanna) January 31, 2017
Rihanna is also set to appear in the upcoming motion picture 'Ocean's 8', with the star recently teasing a picture of the movie's Summer 2018 release.