Rihanna May Be Banned From This Country Over Rumoured Illuminati Connections
2 February 2018, 10:15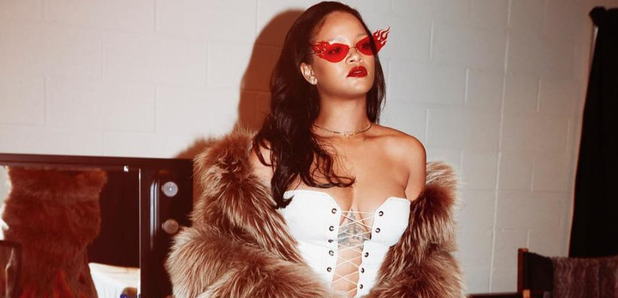 RiRi is facing some controversy...
Rihanna may face struggles when attempting to enter Senegal in the next few days over her rumoured connection with the Illuminati.
The 'Wild Thoughts' singer, who is supposed to be visiting the African nation as part of a Global Partnership for Education event, is facing a backlash from religious leaders.
Despite her huge success with songs over the years such as 'Work', 'We Found Love' and 'Diamonds', they believe she is connected with the mysterious and elusive Illuminati.
Religious leaders in Senegal think the Barbados singer is coming to Africa to promote homosexuality in cooperation with the Freemasons.
Sheikh Oumar Diagne told Jeune Afrique: "Rihanna does not hide it, she is part of the Illuminati, which is a branch of Freemasonry.
"Moreover, her arrival coincides strangely with the date initially planned for the Humanist and Freemason African and Malagasy Meetings [to be held in Dakar].
Although the Freemason gathering has been cancelled, protests are still set to take place.
"We will demonstrate as soon as she leaves the plane," he continued.
"And if necessary, we will go to the Assembly, the Ministry of the Interior or the Presidency."
Rihanna is yet to respond to the comments.
Meanwhile, the Bajan superstar performed at The Grammys alongside DJ Khaled and Bryson Tiller.
The trio delivered a show-stopping rendition of their hit single 'Wild Thoughts'.