See Footage From The First Night Of Rihanna's 'ANTI' World Tour
14 March 2016, 10:38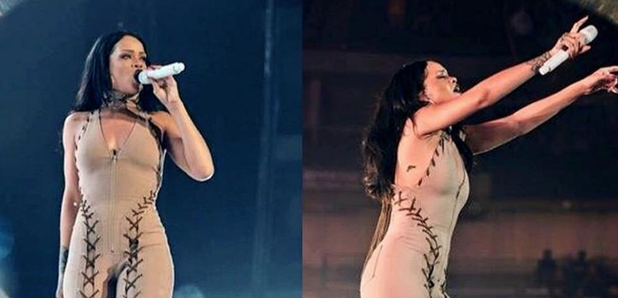 Here's what fans can expect to see.
Rihanna kicked off her 'ANTI' World Tour over the weekend in Jacksonville, Florida and audience-caught footage that's since been posted to social media reveals that it was quite a show.
After opening with slow-song 'Stay', Rih went on to perform hits including 'Umbrella,' 'Take Care,' 'Love The Way You Lie' and 'Bitch Better Have My Money' before closing the show with new song 'Kiss It Better.'
Rihanna took time out from singing to joke with the crowd. "I'm thirsty," she announced as she took a sip of water. "Not thirsty like that, like actually thirsty! I hear ya'll shady motherf*ckers laughing at me!"
According to a review from jacksonville.com, the show also included a "giant shower curtain dripping 10-foot chunks of foam behind the stage" and a "flying bridge that carried the singer" from one end of the arena to another.
Watch more highlights from Rih's 'ANTI' world tour below.