Hear Rihanna's Vibey 'James Joint' Interlude From Her New Album
22 April 2015, 10:57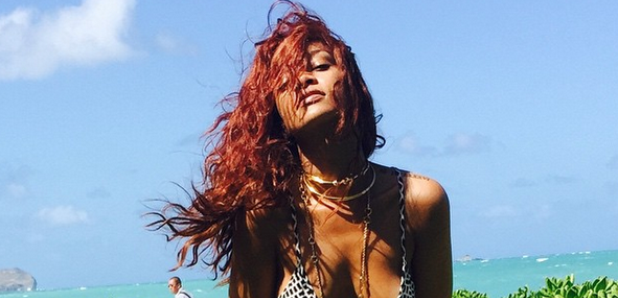 On repeat, all day.
Rihanna has unveiled an interlude titled 'James Joint' from her upcoming new studio album.
The vibey minute-long track hears Rihanna sing about how a scene plays out with someone she wants to get close to.
Listen to Rihanna - 'James Joint' below:
"I'd rather be breaking things, cause we can't see, we're too busy kissing/ Just making scenes, here come the police, they know bout your history," Rih sings.
Rihanna said that she has this particular interlude on repeat at the moment. "Dude, I'm in love with my interludes. This one called 'James Joint' is on constant repeat," she said in a new interview with V Magazine.
The song follows the release of the official music video for 'American Oxygen,' a track also taken from the forthcoming album which is yet to be named, but rumoured to be called 'R8.'