Rick Ross Leaked 911 Call Reveals He Was Coughing Up Blood
9 March 2018, 13:28 | Updated: 9 March 2018, 13:33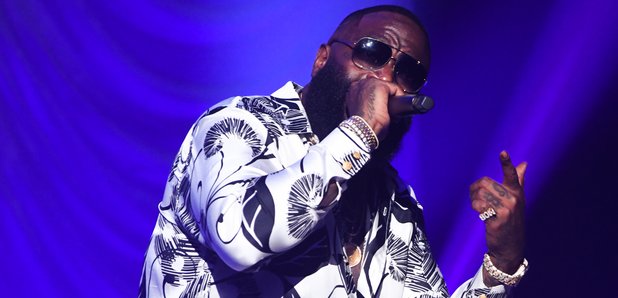 The MMG boss was in a very serious condition...
Rick Ross appeared to be coughing up blood and slipping in and out of consciousness, in the leaked 911 call made a friend before he was hospitalised.
The frantic audio, which was obtained by TMZ, hears someone at his Miami mansion attempting to keep calm while telling the dispatcher that Rick Ross was "breathing hard", shaking and "throwing up blood."
Listen to the phone call here.
At the time of the call, Rick Ross, real name William Roberts, appeared to be unable to speak.
The rapper has a history of seizures which have caused him to be hospitalised in the past.
Meanwhile, Rick Ross appears to have posted his first photo after leaving hospital," alongside the caption "Ain't nothing like hime, I love y'all. – WLR."
He also posted a picture of himself in a black car outside of Bal Harbour shops.
Despite his apparent recovery, Rick Ross's health scare was serious enough for him to postpone his daughter Toie's Sweet 16 birthday party, worth a reported $100,000.
Get well soon, Rozay!