Rick Ross: "I Told Meek I Wouldn't Trust Nicki Minaj"
17 March 2017, 10:22 | Updated: 17 March 2017, 10:30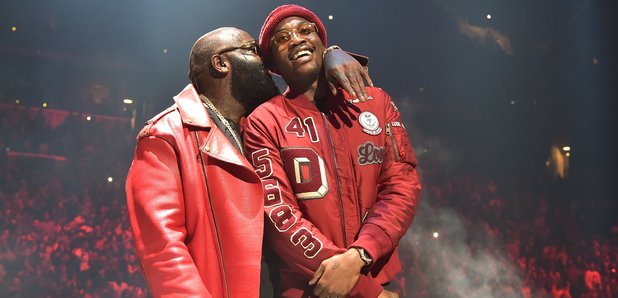 The MMG boss has spoken out.
Rick Ross has revealed that he told Meek Mill not to trust Nicki Minaj, prior to their highly publicised break-up earlier this year.
On the opening track of his new album 'Rather Than Me', Rozay was quick to get things off his chest regarding the former couple.
"I told Meek I wouldn't trust Nicki/ Instead of beefing with your dog you just give him some distance," he raps on 'Apple Of My Eye'.
Listen below:
Interestingly, Meek appeared to reference the lyric in an Instagram post from a week ago.
"Rozay been told me don't trust you," he captioned the image.
Since Nicki Minaj announced her break-up with Meek Mill, she has been spotted getting close with his nemesis Drake – and recently came out during Drizzy's show in Paris.
Some fans have also suggested that her new song 'Regret In Your Tears' is about her breakup with Meek.
Meanwhile, Meek Mill was recently charged with assault after an altercation at an airport.
He took to Instagram to address the drama, writing: "My life has been a big topic in this industry for a min now ....
It's almost scary for me to do a interview because I don't know how to lie unless I have to.
"Everyday a movie tho" wins & losses. "I love it."