Rick Ross Responds To Drake Finally Ending Long-Running Meek Mill Feud
21 November 2017, 17:06 | Updated: 21 November 2017, 17:08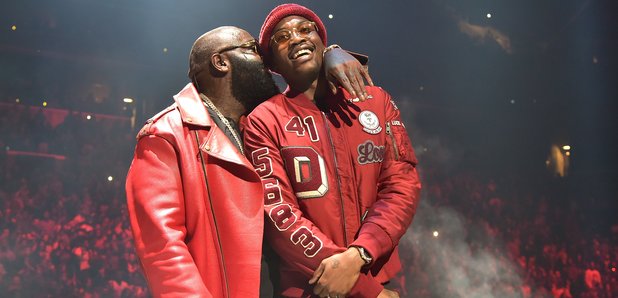 The MMG boss was surprised.
Ricks Ross has responded after Drake appeared to finally end his long-running feud with Meek Mill.
Drizzy surprised fans around the world when he said "free Meek Mill" on stage during his recent 'The Boy Meets World' tour in Australia.
The Canadian rapper made the statement after spotting a fan in the crowd wearing a "free Meek Mill" t-shirt.
"I see you in the adidas three stripe," Drake told the concertgoer. "I see you got the 'Free Meek Mill' t-shirt. Free Meek Mill, too, man, for real."
Following the surprising news, Meek Mill's MMG boss and mentor Rick Ross took to Instagram to express his shock.
"Speaks volumes!!! Real n*ggas do real things. We will re-write history #FreeMeekMill"
However back in May, Meek Mill sources told TMZ that he wasn't willing to reconcile with Drake as there was too much trash talk between the pair.
Meanwhile, it has been revealed that Meek Mill has been transferred from solitary confinement to general population.
The rapper previously spent 23 hours a day on his own since the start of his prison sentence on 8th November 2017.