People Think Rick Ross Has Been 'Cloned' After Dramatic Weight-Loss Photos Go Viral
13 March 2018, 13:49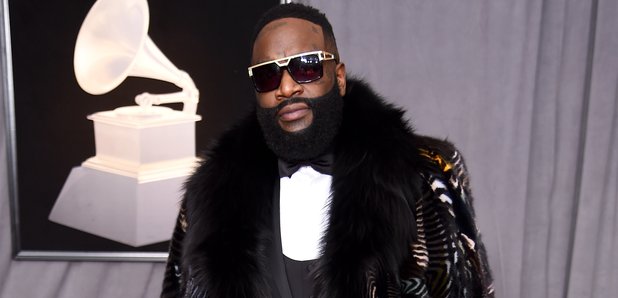 Rick Ross has had a stunning transformation.
Some fans believe that Rick Ross has been cloned after pictures of his recent dramatic weight loss have gone viral.
The MMG boss, who was recently on life-support after a reported heart attack, appears to have lost a stunning amount of weight.
Taking to Instagram, the rapper has been posting pictures of his 'new' look.
However after some fans saw Rick Ross' new post-hospital look, they immediately took to Twitter to claim the rapper has been 'cloned'.
Aight, Rick Ross died and was replaced by a thinner clone just like Gucci Mane pic.twitter.com/vQ3e9We8FP

— Dave Automata (@DaveAutomata) March 12, 2018
Skinny Rick Ross = Rick Ross clone confirmed

— Plump Daddy (@yayolokote) March 13, 2018
The rap game couldn't handle rick ross dying... They had to put a clone together fast. This the best they could come up with.

— REV (@ReverendLiquor) March 13, 2018
Y'all know what really happened right? They killed Rick Ross and put out a clone .. Just like they did Gucci

— CEO Ang (@_KingAng_) March 10, 2018
Now y'all saying that Rick Ross is clone now smh y'all need to cut y'all shit out

— GQ (@ATLREPPA) March 13, 2018
Interestingly, some fans also claimed that Gucci Mane had been cloned after his similarly stunning body transformation, following a prison sentence.
Meanwhile, Rick Ross appears to be in better shape following his hospitalisation.
In a Snapchat video alongside Gucci Mane this weekend, he said: "Ain't no money trucks following no hearse n*gga. Rozay aint going nowhere h*e."
Has Rick Ross really been cloned?