Rick Ross And Chris Brown Perform 'Sorry' And 'Back To Sleep' Live
9 December 2015, 11:22 | Updated: 9 December 2015, 14:45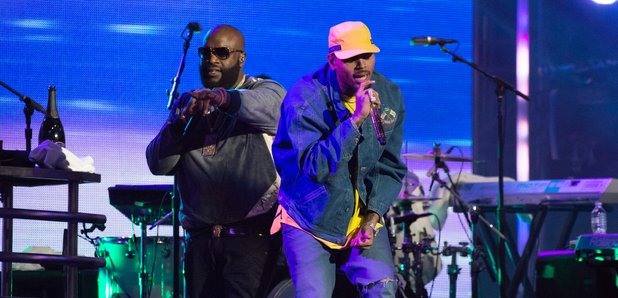 'Black Market' is out now.
Following the release of his new album 'Black Market', Rick Ross made an appearance on 'Jimmy Kimmel Live' alongside Chris Brown.
The pair hit the outdoor stage for an emotional performance of Rozay's single 'Sorry', which Breezy features on. Before the singer slipped into his R&B slow jam 'Back To Sleep'.
Watch below:
Rick Ross recently released his eighth studio album 'Black Market', which appears to feature some shots at Drake, while Chris Brown dropped a surprise mixtape called 'Before The Party'.
Breezy's new album 'Royalty' is set for release on 18th December.