Rick Ross Remixes Miguel's 'How Many Drinks': New Music
11 April 2014, 11:54 | Updated: 11 April 2014, 16:10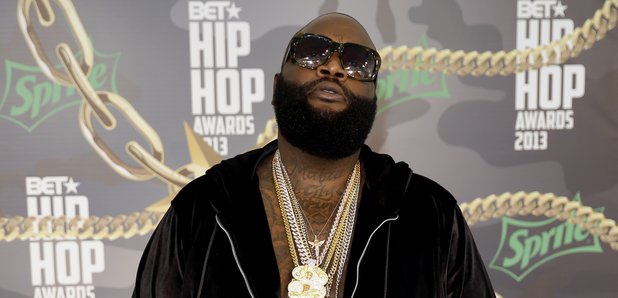 Hear Rick Ross, Miguel and Kendrick Lamar all on one track.
Fresh off the back of the release of his new studio album 'Mastermind' Rick Ross has found the time to remix Miguel's 'How Many Drinks' off his 2012 'Kaleidoscope Dream' album.
Listen to Miguel - 'How Many Drinks (Rick Ross Remix)' below:
(Warning: This song has language that some people may find offensive)
The track has already received the remix treatment from 'Swimming Pools' rapper Kendrick Lamar who Rozay keeps on for his re-work.
Miguel recently hooked up with Wale for a awesome remake of Elton John's 'Bennie And The Jets' for his 20th anniversary album.