Rick Ross Premieres 'Bound 2' Freestyle
2 January 2014, 09:28 | Updated: 2 January 2014, 09:29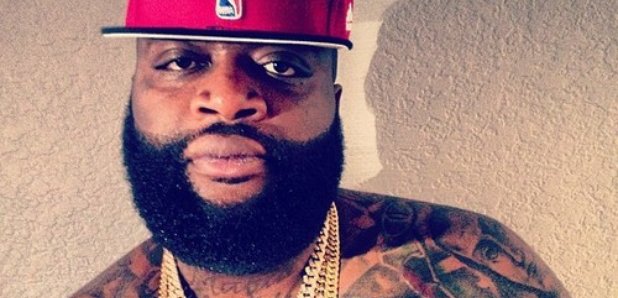 Move over Yeezy, Rick Ross has kicked off 2014 with a Bound 2 takeover. Listen here.
"Happy new year" are the words Rick Ross uses to open his freestyle of Kanye West's 'Bound 2'.
The track, released on his SoundCloud page, hears Da Boss rapping over the already classic 'Bound 2' instrumental. In line with the original, Ross' rapping is aimed towards a lady as he asks "I just wanna know your mindset" and reveals the Kardashian sister he's got his eye; "Got a thing for Khloe, Lamar lost his feet".
Listen to Rick Ross' 'Bound 2' freestyle below:
(Warning: This song contains lyrics that some people may find offensive).
The track follows the release of Ross and Jay Z's 'Devil Is A Lie,' which the two premiered just before Christmas. Rick Ross' album 'Mastermind is due early this year after a delay from its original release date in early December.