R. Kelly Tried To Promote His New Music With This Seriously Creepy Tweet
13 September 2017, 10:13 | Updated: 13 September 2017, 11:04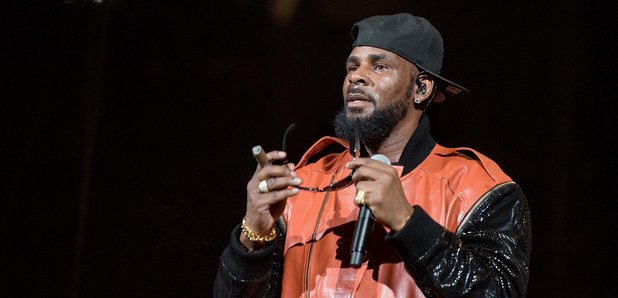 It's since been deleted...
R Kelly attempted to tease some of his new music last night with an very ill-advised tweet.
Following the ongoing controversy surrounding the singer and his sex cult allegations, Kelly posted a tweet with an image attached that seriously backfired.
"All it takes is one 'yes' to change your life. #WaitOnIt #MorningsWithKellz #RKelly," he tweeted, along with a picture of the word "No" written in red repeated with a single "Yes" in between.
hello @rkelly why did you delete your rapey tweet because doing rapes is very bad. pic.twitter.com/tPJHwBcY8i

— derp, from online (@D2_Derpinator) 12 September 2017
The tweet soon faced a huge amount of backlash from Twitter users, which appeared to prompt the singer to later delete it.
"How exactly did you wake up and think this would be a good idea?" questioned one user.
"Naw R kelly ain't tweet that bs he need to just go to jail" said another.
R Kelly's PR team tryna explain pic.twitter.com/jzFdqjrxT7

— Alexander FRE$CO❗️ (@FRESCObeFLEXXIN) 12 September 2017
The questionable tweet couldn't have come at a more unfortunate time for the 'Ignition' singer.
Last month, Kelly was hit with yet another fresh allegation accusing him of holding women hostage against their will in an abusive sex cult.
Both Kelly and his PR team have strongly dismissed the claims.