R Kelly Returns To Jail Over Failing To Pay His Ex-Wife Child Support
7 March 2019, 11:56 | Updated: 7 March 2019, 12:05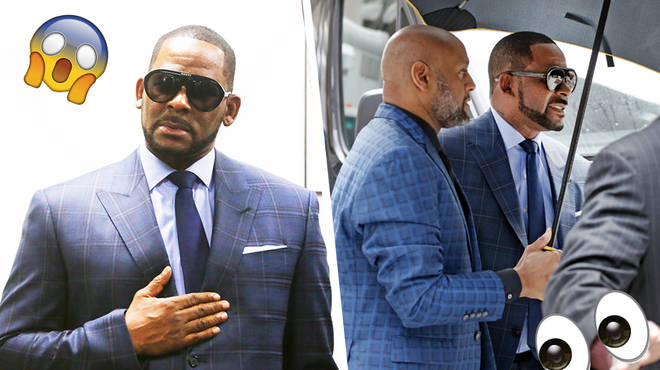 R Kelly turns himself in for failing his ex-wife nearly 200k worth of child support...
R Kelly has officially been arrested for the second time in a few weeks, as he owes his ex-wife child support money. According to TMZ, R Kelly has turned himself in once again after nearly 200k of R Kelly's child support is owed. The TMZ report reveals that $160,000 is due in order to prevent the issuance of an arrest warrant.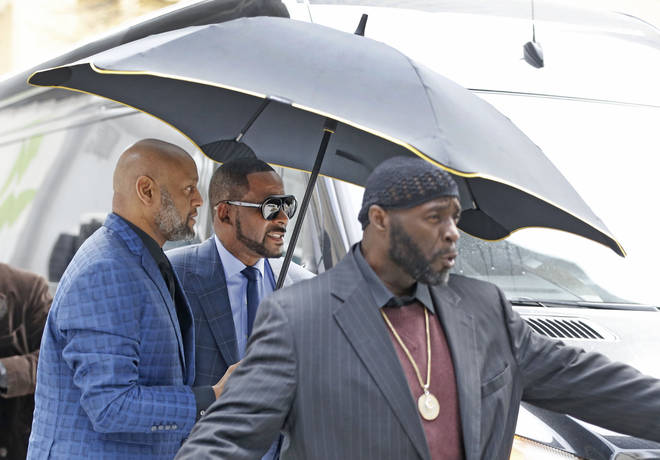 The "King Of R&B" turned himself into The Cook County Sheriff's Office in blacked out SUVs as the artist did not want to be seen. Kelly pled incapable of producing the minimum before the Sheriff's main counter.
R Kelly then made the same proclamation at the County courthouse, where witnesses aren't allowed to share what the artists have said. Although it's evident, R. Kelly has not paid his part.
Attendees released videos of Kelly and his bodyguard facing a full crows of angry protesters when he walked to and from the court.
R. Kelly is back in jail for being only $161K behind on child support.

Molesting minors and not paying child support won't be enough to take down this Democrat will it?

— Mike Wonder (@mikebwonder) March 7, 2019
According to the Cook County Sheriff's Department, the exact amount Kelly is ordered to pay is $161,663. This is the amount he currently owes in back child support in order to be released from custody.
A ABC Chicago report reveals that supporters are working to get Kelly out of jail by next Wednesday. R Kelly is due to be back in court for this matter on March 13th at 9:30am.
Publicist Darrell Johnson revealed to reporters that the 52 year-old arrived "in good spirits, expecting to walk out,". Johnson continued "He came here to ... make some arrangements with what he had, I think it was $50,000 or $60,000 that he was willing to pay."
When a reporter asked Johnson how Kelly was feeling about going back to jail, he replied, "Depressed, deflated, upset."
The news of R Kelly's arrest arrived the same day CBS aired the first part of an interview Kelly gave to "CBS This Morning" in which he addressed being indicted last month on 10 counts of aggravated criminal sexual abuse.
R Kelly's attorney entered not guilty pleas in the aggravated criminal sexual abuse case. In the CBS interview, R Kelly profusely denies these sexual abuse allegations and maintained he is innocent.
Kelly is out on bail of $100,000, which an old friend paid, for the sexual abuse case. R Kelly is set to attend court on March 22 regarding the sexual abuse case.
R. Kelly will be headed to jail, where he will remain until the $160,000 is posted by someone he knows, on his behalf.
The current predicament he finds himself in is not directly related to the prosecutors undertaken by Michael Avenatti & company, even though causal links do readily exist between Kelly's ex-wife Drea and the singer's twisted history of molesting underage women.