R Kelly Prosecutor Michael Avenatti Finally Breaks Silence Following Surprise 'Extortion' Arrest
28 March 2019, 15:22 | Updated: 28 March 2019, 15:30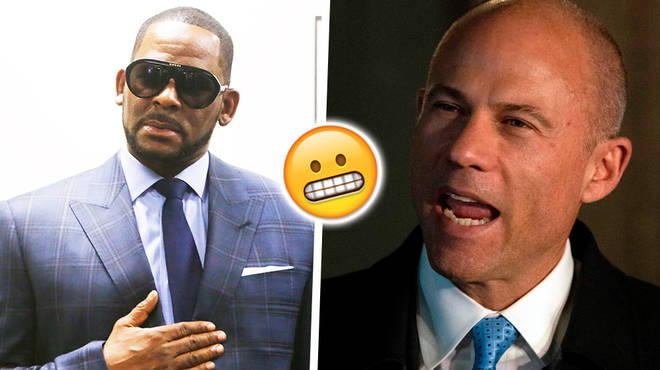 R Kelly's prosecutor, Attorney Michael Avenatti faces federal charges claiming he tried to extort Nike...
On Monday (Mar 25), Attorney Michael Avenatti was charged with attempting to extort tens of millions of dollars from Nike in New York.
On the same day, he was also charged with bank and wire fraud in California. Avenatti sat down for his first interview since his charge, with CBS News and revealed that denies that he did anything wrong, but is still is "nervous" and "scared" about the possibility of going to prison.
According to The New York State, if Avenatti is convicted in both criminal cases, he could face up to nearly 100 years in prison. Although Michael Avenatti pleads his innocence, he still believes it is likely that he could go jail.
Micheal Avenatti was released on $300,000 bond and a day later decided to do his first interview. Micheal Avenatti revealed "Most people are sticking by me, they believe in me, they know what I'm all about, so I've been very fortunate in that regard,"
He continued: "But sure, I'm nervous. I'm scared. I'm all those things, and if I wasn't, it wouldn't make a lot of sense."
Micheal Avenatti reveals his truth and claims that Nike's executives have been funnelling payments to "amateur players" in an effort to get them to go to colleges that were Nike colleges and ultimately hopefully to the NBA so they can sign a shoe deal with Nike
However, the federal prosecutors have a different version of truth on the case.
Geoffrey Berman, who is the prosecutor representing U.S attorney for the Souther District of New York. The prosecutors allege Avenatti attempted to use his platform to blackmail the apparel giant.

Berman states: "Avenatti was not acting as an attorney. A suit and tie doesn't mask the fact that at its core, this was an old-fashioned shakedown,"
CBS News correspondent Jericka Duncan asked Avenatti whether he asked for upto $20 million for his client and threatened that if his client didn't hire him, that he would extort them for more money.
Avenatti replied:
"Yeah, I'm not gonna get into the specifics of this. But what I will say is the way this has been framed is not accurate." He continues: "from the very first moment that we had any meeting with Nike, we made it clear that under no circumstances would we participate in anything that did not require full disclosure to investigators and the federal government."
In other Michael Avenatti news, the attorney faces another set of federal wire fraud and bank fraud charges alleging he faked tax returns. He is also accused of embezzling a client's money to pay off his personal debts and business expenses.