R Kelly Makes Desperate Instagram Plea Before Surprise Club Appearance
8 April 2019, 13:41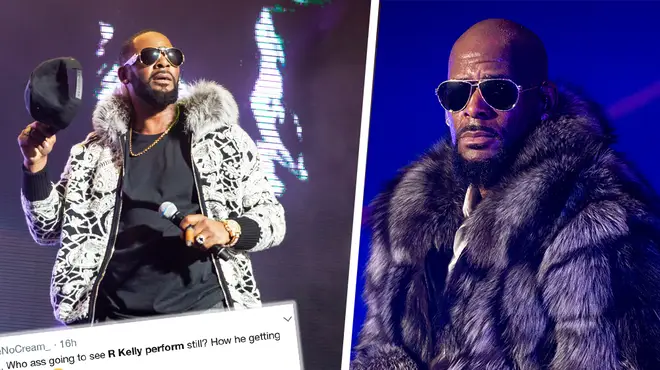 R Kelly returned to social media to request the media to "go easy" on him before his club appearance in Illinois...
R Kelly has attracted negative light following his sexual abuse claims that were revealed on Lifetime's Surviving R. Kelly documentary.
The legendary R&B singer is currently "cancelled" from the culture with the #MuteRKelly movement. However, Kells turned to social media to ask the media to "go easy" at his club appearance in Illinois.
The singer attended Dirty South Lounge in Illinois on Saturday night, and prior to the event he kindly asked the media to take it easy on him. 
Just yesterday (7th Apr), the singer took to Instagram to plead for the media to go easy on him. In the Instagram video, Kelly says "I got an event to do tonight in Springfield, Illinois,".
He continued "So, I want the media to take it easy on me, man. This is how I gotta get paid now. So, I gotta go do this event and it's a party. So, when you see me in the club with a couple of drinks in my hand and chilling, please take it easy."
Kelly's hardcore fans allegedly doled out $100 to see the singer perform at a club in Springfield, only to be treated to approximately 28 seconds worth of music.
Although he wasn't listed to perform at the club, Kelly still gave fans a little sing. However, many fans weren't bothered and were just pleased to be in the singers presence.
If you are one of the 100 people who paid $100 to see R. Kelly perform last night you deserve that 28 second performance. In fact y'all should follow him to the penitentiary where he'll perform for Newports and Noodles every night. #RKelly

— I Am....A. Nicole (@a_nicoledaily) April 8, 2019
Kelly's fans at the Dirty South Lounge allegedly showed him much love, attention and appreciation. According to TMZ, Kelly didn't perform a full song, but he still was showered with love from his fans.
Kelly's hardcore fans took selfies and hugged the star, in total excitement and admiration.
Reports claim that tickets were sold for a cheaper price as Kelly has a low turnout. Kelly has been losing fans since the sexual abuse case, but many fans still rock with the singer despite the allegations towards him.