R Kelly Reportedly Labels Alleged Victims 'Disgruntled Groupies' In New Court Documents
1 August 2019, 13:46 | Updated: 1 August 2019, 13:49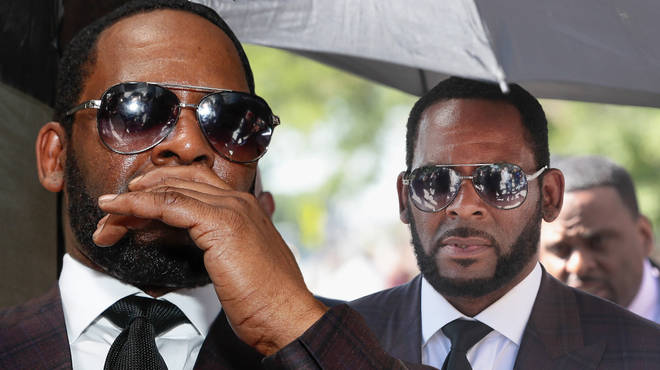 In new court documents, R&B singer R Kelly reportedly referred to his alleged victims as 'disgruntled groupies'. Kelly's lawyer also maintains that the singer is not a threat.
R. Kelly has reportedly filed legal documents where he refers to his alleged victims as "disgruntled groupies".
According to TMZ reports that there are documents requesting for R.Kelly to be released before his impending trial. Kelly's attorneys have continuously put forward that Kelly isn't a threat, claiming that the allegations made against him are are false.
The lawyers reportedly said the "groupies sought out Robert's attention, even fought each other for it, voluntarily contacted him, came to his shows, pined to be with him".
In the documents, Douglas Anton, who is R. Kelly's lawyer, has claimed that the government is trying to tarnish R.Kelly's image.
Kelly's lawyer also said the accusations have been made by "five disgruntled groupies, not all of which are alleged to be underage, who now show groupie remorse so many years later and only after a TV Show".
He continued "and an aggressive, vocal Cook County prosecutor makes a public cry for 'victims come forth,' tell your story and be famous."
In other R Kelly news, in early July, the singer was arrested on federal sex crime charges. R Kelly has remained in solitary confinement at a Chicago prison, and will soon be transported to New York to face his felony charges on the 2nd Aug.