R. Kelly Groped By Female Fan During Christmas Show – WATCH
5 December 2016, 17:07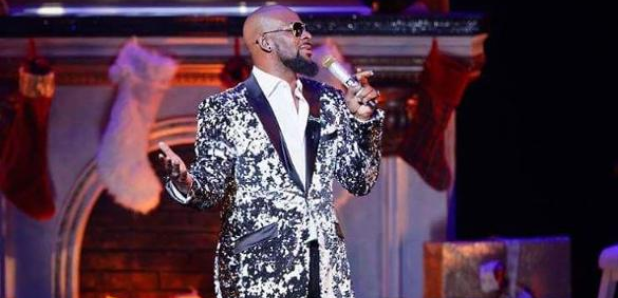 Ouch!
R. Kelly appeared to be groped by a female fan during his recent Christmas show in Detroit.
The R&B singer was performing at his '12 Nights Of Christmas' concert in the US city, when a woman appeared to reach out and grab him between the legs.
Watch below:
According to a local report, Kelly was freestyling a song about how hot he was in his blue overcoat, before asking the woman for a towel to wipe his face.
He then asked her to wipe his forehead, cheeks, lips and tongue – then extended his pelvis towards her, telling her to grab it.
After the woman reached up and carried out his intructions, he appeared to step back with a shocked look on his face.
Meanwhile, R. Kelly made headlines earlier on this year after he stormed out of an interview after being asked about his past sexual misconduct.