R. Kelly Accused Of Using 14-Year-Old Girl As Sex "Pet" In New Documentary
28 March 2018, 13:22 | Updated: 28 March 2018, 13:33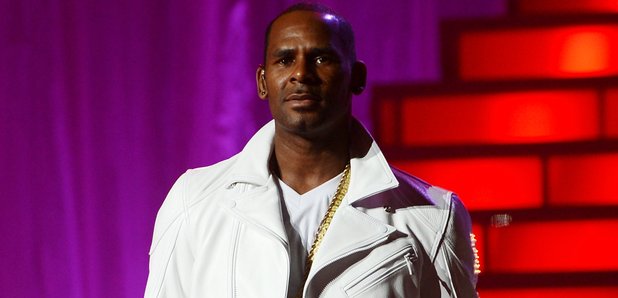 The latest in a series of disturbing allegations against the rapper.
R. Kelly has been accused of using a 14-year-old girl as a sex "pet" in a new documentary.
The new TV show, called 'R. Kelly: Sex, Girls & Videotapes', reportedly includes strong claims from his former girlfriend Kitti Jones.
The woman, who began dating R. Kelly in 2011, claims that she was forced to have sex with R. Kelly and others in a "sex dungeon" at least 10 times during their two-year relationship.
"I was introduced to one of the girls, that he told me he 'trained' since she was 14, those were his words," said Jones in the new show.
"I saw that she was dressed like me, that she was saying the things I'd say and her mannerisms were like mine. That's when it clicked in my head that he had been grooming me to become one of his pets. He calls them his pets."
Jones claims that R. Kelly made the anonymous woman "crawl on the floor towards me and perform oral sex on me, and he said, 'This is my f*cking pet, I trained her. She's going to teach you how to be with me.'"
Meanwhile, the documentary includes claims from R. Kelly's ex-manager Rocky Bivens that he attended the singer's secret wedding to Aaliyah when was she just 15-years-old.
R. Kelly has strongly denied illegally marrying Aaliyah and has also denied all previous allegations of sexual misconduct.