R. Kelly Is Allegedly Dating A Teenager And The Internet Is Completely Freaking Out
9 August 2016, 17:07 | Updated: 9 August 2016, 17:12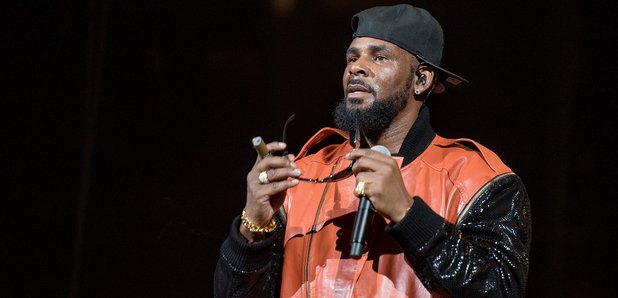 Kellz is facing some heat.
R. Kelly is currently causing a stir on social media over his alleged new relationship with a teenager.
The 49-year-old R&B singer, who has faced numerous sexual assault charges throughout his career, is reportedly seeing 19-year-old model Halle Calhoun.
The 30 year age difference between them means Calhoun wasn't even born when R. Kelly's iconic single 'I Believe I Can Fly' was released.
However the couple were recently spotted together on a night out in Atlanta.

As expected, fans on social media have completely freaked out, with some expressing their shock and others seeing the funny side.
Check out some of the best responses below:
R. Kelly...cmon man. You have albums older than her. Stop this

— J-MAC (@_macdaddymac_) 8 August 2016
*See R Kelly Trending*

Thinking He Drop an Album Instead He Got a 19 Year Old Girlfriend pic.twitter.com/X5fA1KPXO7

— Blessings Coming (@PthaGoat8) 8 August 2016
Oh I wonder why R. Kelly is trending.
*Discovers why R. Kelly is trending* pic.twitter.com/vamRkME8Mb

— Respek My Name (@Supahfly328) 8 August 2016
So R Kelly and Tyga walk into a high school prom.....

— Slim Reaper (@BjwalkinRIVERS) 8 August 2016
R. Kelly probably mad he had to drop off his girlfriend at school today.

— Dré (@JusDreG) 8 August 2016
R. Kelly wrote "Age Aint nothing but a Number" for Aaliyah when she was 15. That should tell you everything you need to know

— Adrien Boner (@Notufatjesus_) 8 August 2016
In the past, R. Kelly controversially dated a then-underage Aaliyah before marrying her in 1994.
He also stormed out of an interview in 2015 when questioned about his past sexual misconduct.