R. Kelly Accused Of Blackmailing Alleged Victim With "Compromising Photographs"
8 October 2019, 13:22
New court documents reveal that the disgraced R&B singer has been accused of plotting to expose one of his alleged victims with "embarrassing" images.
R. Kelly has been accused of plotting to threaten and blackmail his alleged victims in with handwritten letters, reports claim.
The 52-year-old singer has reportedly been trying to get out of jail for months following his arrest on multiple sex charges, and recently argued he was not a flight risk.
In alleged court documents obtained by The Blast, prosecutors claim that Kelly's history of trying to silence his alleged victims means that he poses too much of a threat to be released on bond.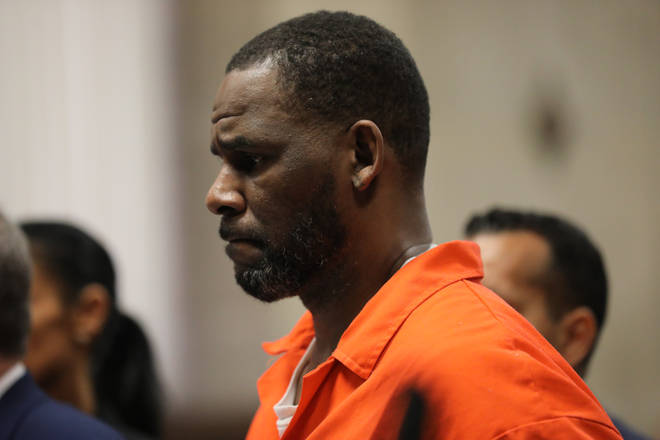 The documents claim claim Kelly sent a handwritten letter to one of his alleged victims, in which he threatened to released "compromising and potentially embarrassing photographs" of her if she pursued a criminal case against him.
Furthermore, the document also reportedly includes "certain photographs and screen shots of text message exchanges" between Kelly and the victim, taken from Kelly's phone.
Kelly has been in jail since July after getting arrested on charges involving sexual abuse and sexual assault of underage women.
It was recently reported that, according to the singer himself, Kelly's health has been suffering since he's been in jail and has an untreated hernia among other medical conditions.