What Is R Kelly's Net Worth, How Much Is The 'I Believe I Can Fly' Singer's Bail And Who's His Girlfriend Jocelyn Savage?
25 February 2019, 10:46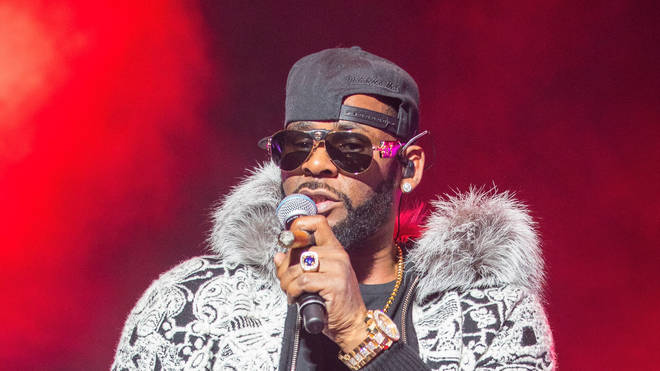 R Kelly was arrested and indicted on Friday 22 February over allegations of sexual abuse against women between 1998-2010.
A judge set the 'I Believe I Can Fly' singer's bail at $1million (around £766,500) after he was charged with sexually abusing four females - three of which are minors.
The R&B star, whose real name is Robert Sylvester Kelly, has to put forward $100,000 in order to make bail.
The bond for each case was set at $250,000, but so far R Kelly has failed to make the payment.
R. Kelly Accused Of Sexual Misconduct By Two New Victims
What's R Kelly's net worth?
It is estimated that R Kelly is worth around $1million.
R Kelly, 52, made the bulk of his money from the hit single 'I Believe I Can Fly', which also featured in the classic film, Space Jam.
The single smashed the charts at the time and won three Grammy Awards.
Due to the allegations against him, R Kelly has lost a lot of his earnings to legal fees and lost contracts.
Who is R Kelly's girlfriend Jocelyn Savage and what has she said about the claims?
Jocelyn Savage, R Kelly's long-term girlfriend and alleged victim, is set to reunite with her family after 10 years.
Her family have previously made claims that Jocelyn was one of Kelly's "sex slaves".
Savage, however, has always denied these claims, maintaining their relationship is consensual.
Jocelyn's family had also stated that their daughter was "brainwashed" by R Kelly, prompting her to comment to TMZ in 2017, saying: "I'm 21, I'm about to be 22. I mainly want to say that I'm in a happy place with my life and I'm not being brainwashed or anything like that.
"It's gotten to the point where it's definitely gotten out of hand. I just want everybody to know—my parents and everybody in the world—I'm totally fine and I'm happy where I'm at. Everything is okay with me."