R Kelly And Aaliyah's Alleged Marriage Certificate Leaks Online
7 January 2019, 13:12 | Updated: 7 January 2019, 14:38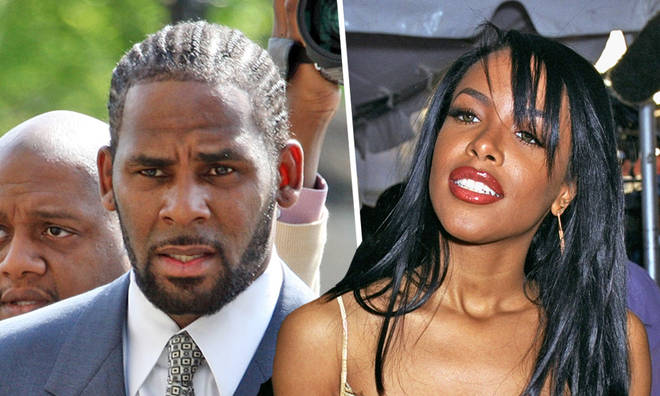 R Kelly and Aaliyah were rumoured to have been married when she was just 15-years-old and this leaked marriage certificate allegedly proves it.
Following the 'Surviving R Kelly' documentary, which saw new evidence claim that R Kelly had an underage sexual relationship with 15-year-old Aaliyah, a wedding certificate reportedly from the pair's secret wedding has leaked online.
John Legend branded the R&B star a 'serial child rapist' following the allegations, but Aaliyah's mum then issued an official statement to deny the shock claims, although the new marriage certificate hadn't yet been revealed.
Online publication The Blast obtained the leaked marriage certificate from Cook County, Illinois where the marriage is alleged to have taken place on 31st August 1994.
Speaking to HipHopDX, Deputy Communications Director of Cook County Clerk's Office James Scalzitti revealed, "Our office policy is that we cannot share images of marriage certificates until 50 years from the date of the marriage have passed,"
He went on to say, "However, we can confirm the information. According to the marriage record, however: Robert S Kelly of Chicago DOB 1/8/1967 and Aaliyah D Haughton of Chicago DOB 1/16/1976 got their marriage license on 8/30/1994 and were married on 8/31/1994 in Rosemont, IL. Officiant was Elder Nathan J Edmond."
R Kelly's former assistant Demetrius Smith previously admitted in an interview with People that he forged the wedding documents at the time because Aaliyah was only 15-years-old.
Speaking to People, Smith said, "Robert came to me, we were in Miami. Robert said, 'Man we got Aaliyah in trouble'. Robert mentioned to me that 'I think she's pregnant'. That broke my heart right there because I really believed him when he said that he wasn't messing with Aaliyah. Once he told me that I was at a loss for words."
He went on to reveal, "I was in the room when they got married. I'm not proud of that. I had papers forged for them when Aaliyah was underage. It was just a quick little ceremony, she didn't have on a white dress he didn't have on a tux. Just every day wear. She looked worried and scared."
The statement from the Cook County Clerk's Office appears to confirm the details which appear on the leaked marriage certificate (pictured above) and it's yet another twist in an already shocking tale.
Follwing the 'Surviving R Kelly' documentary airing on American TV, R Kelly was reportedly "disgusted" with the show and is apparently set to sue everyone involved with it.
Fellow music star Timbaland has also become caught up in the scandal after video emerged of him claiming that he "was in love with Aaliyah" the first time he met her and that he got together with his wife because she "looked like Aaliyah".
> Download Our Free App For All The Latest R Kelly News!