Pusha T Says That Lyrics "Aren't As Important" In Hip-Hop Today
17 October 2017, 14:28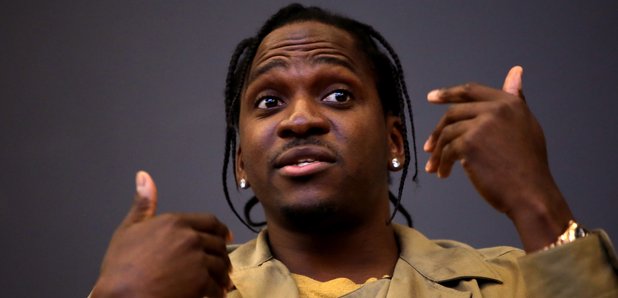 The veteran rapper shares his views on modern artists.
Pusha T has said he believes lyricism "isn't as important" in Hip-Hop music today.
In an interview with XXL, the 'Mercy' rapper discussed his role in music whilst comparing his lyric-focused style to today's modern, melody-driven artists.
"Lyricism in hip-hop today, for me, isn't as important," he said. "But that's the hip-hop that I know how to make,"
"Being in the game so long, and being outside so long, I've learned to appreciate other forms of hip-hop, younger forms of hip-hop."
In the past, Push has made himself known as a fan of modern Hip-Hop, backing his GOOD music label-mate Desiigner as well as rap double act Rae Sremmurd.
The rapper, who was appointed President of GOOD Music by Kanye West in 2015, spoke admirably of the genre's new wave of artists currently sweeping the charts.
"It's the flows, the melodies. It's the actual song structure," he said. "They make songs that I can't make, literally."
"I wouldn't make those songs, but I know how to enjoy their music fully... They make records that work on the radio."
"A lot of times records that work on the radio have a level of corniness to me," he added, "I don't feel like their records are corny."
Last month, Push opened up about working on his highly-anticipated upcoming album, 'King Push', alongside West.
The rapper claimed he's done the album "like three times" due to Kanye's perfectionism.
"He hears the beats and he scraps them and says 'I can do better,'" recalled Push, "He's done that shit like three times."