Fan Blows Away Pusha T With Amazing Rap Freestyle – WATCH
17 November 2016, 11:04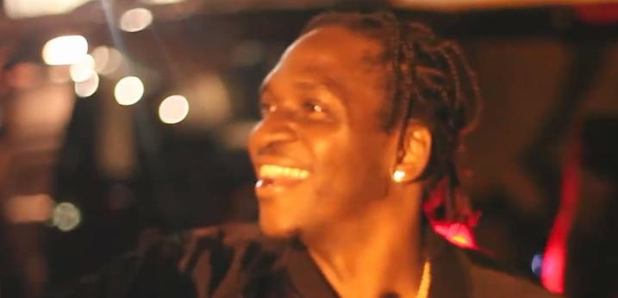 He even took the rapper's details afterwards.
A street rapper from the U.S. completely blew away Pusha T with an impressive freestyle outside of a nightclub.
While the G.O.O.D. Music President was leaving a club with his entourage in Providence, local rapper NICE took the opportunity to impress – and stopped him dead in his tracks.
"I'm not ordinary, insubordinate upbringing was kinda scary," he raps.
"They selling dreams by the boatload, so I put lies in the dirt and put doubt in a chokehold."
Watch below:
After hearing NICE's epic freestyle, Pusha T was so impressed he told someone from his entourage to take his details.
Interestingly, a number of unknown rappers have had success using this method in the past.
Big Sean famously stopped Kanye West outside of a radio station in Detroit, while Rick Ross also recently signed a rapper, who freestyled for him in the street.
Meanwhile, Pusha T is yet to respond to Drake, after the Canadian rapper dissed him in song 'Two Birds, One Stone'.