Pusha T Says Drake Beef Is "All Over" After The Rapper Didn't Drop His Diss Track
11 June 2018, 11:23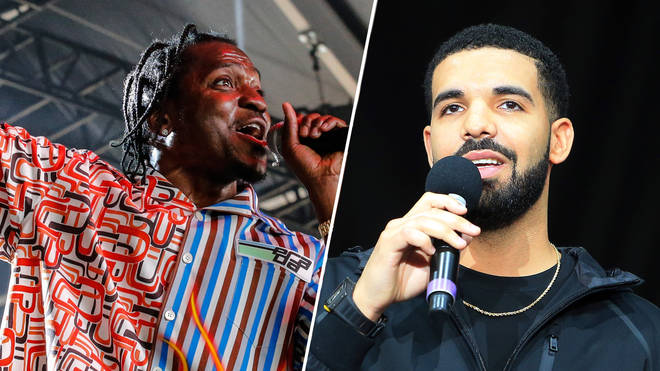 Drizzy is reportedly sitting on his response to 'The Story Of Adidon'.
Pusha T has addressed his ongoing feud with Drake in a new interview with Vanity Fair.
The rapper, who has been trading shots with the Canadian hitmaker over recent weeks, confirmed that the beef is "all over", before adding that he's "ready to be back to the music for real."
Push initially ignited the beef on his new album 'DAYTONA', prompting Drizzy to fire back with his own in the form of his 'Duppy Freestyle'. Then, hours later, Push appeared to reign supreme with his reply - 'The Story Of Adonin'.
The GOOD Music president claimed that Drake has a secret child, and savagely paired the track with an image of Drake from an old photoshoot appearing to be in blackface.
"I don't know what was lost or what was gained," Push said, before suggesting that as far as he knows, the feud is over. "These conversations have been had and, to my knowledge, it's all over. It's all over with."
"I'm ready to be back to the music for real," he added. "Just feeding my base, that's it. That's the most important thing to me at all times."
The rapper also divulged on what it was like working with Kanye West on his new recording in Wyoming, where the latest GOOD Music releases have been created.
"Wyoming is really just . . . it has a rehab-esque feel to me. When you're just in the middle of rebooting, you know what I'm saying? Cleansing your palate."
"It was fun because I feel like especially with Daytona, we really, really homed in on everything we loved in hip-hop, sonically," he added. "We just kept digging. He kept digging and he just wouldn't settle for anything other than greatness."
Meanwhile, Push came under fire following the release of 'DAYTONA' due to its controversial artwork, which features the bathroom of the late Whitney Houston.