Watch The Brilliant Moment Pharrell Gets Slimed At The Kids' Choice Awards
30 March 2014, 22:10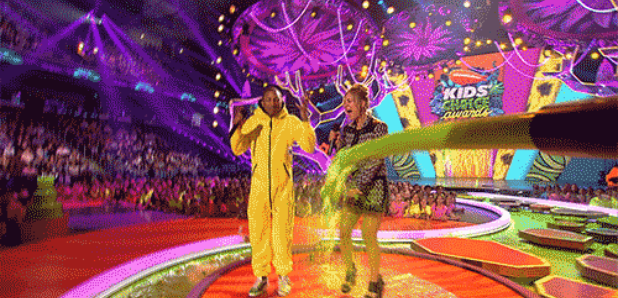 Not so happy now are you Pharrell?
Last night (29th March) Pharrell Williams headed to the 2014 Kids' Choice Awards to hang with fellow celebrities and hand out a few awards.
Little did he know, when he took to the stage wearing his Spongebob Squarepants onsie, that he in fact was in for a sliming.
A giant hose filled with the green gunge hit him so hard that poor Pharrell looked like he was about to go flying. Of course, in true Pharrell style, he took it like a champ.
Watch Pharrell get slimed below.
It's coming, it's coming...
Poor Skateboard P.