Pharrell Finally Reveals The Secret Behind His Age-Defying Looks
13 September 2017, 10:14 | Updated: 13 September 2017, 10:17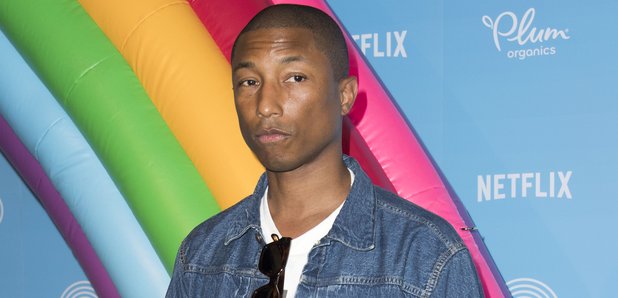 The 44-year-old has explained one of Hip-Hop's biggest mysteries.
Pharrell Williams has finally revealed the huge secret behind his age-defying looks.
Despite the 'Happy' singer being 44-years-old, he doesn't appear to have aged a day, although he has been in the Hip-Hop spotlight for decades.
In a new interview with Dazed, Pharrell has now revealed his two biggest tactics to maintaining his youthful looks: exfoliation and hydration.
"You have to take care of your skin," said Williams. "Years and years and years ago, Naomi Campbell pulled me aside and said, 'Listen, this is what you have to do — you have to go to a dermatologist; you can't keep using drugstore products.'
"Well, you can, but with the store products you have to be really diligent."
He then revealed the products he has in his bathroom cabinet: "My dermatologist, Dr. Elena Jones, gave me the Glytone Self-Foaming Cleanser, which I wash off with cold water to close my pores.
"I follow that with a clearing toner and moisturiser, also from my dermatologist."
Meanwhile, Pharrell recently appeared in the second music video for Calvin Harris' song 'Feels' alongside Katy Perry and Big Sean.
He is also preparing to release new Pharrell x Adidas Human Race NMD trainers this Autumn and Winter.