Pharrell On 'Blurred Lines' Verdict: "You Can't Own Feelings And Emotions"
20 March 2015, 10:14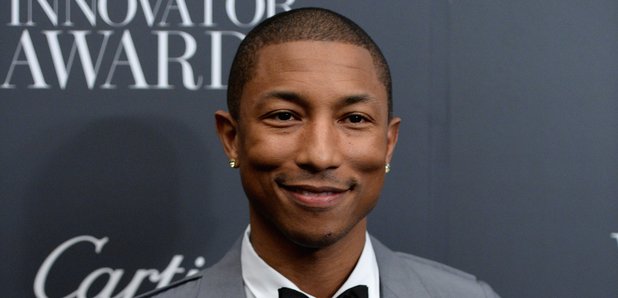 Read Pharrell's full response to the jury's verdict and Marvin Gaye's family.
Pharrell has spoken out for the first time since being hit with a $7.3 million verdict in the case against chart-topping hit Blurred Lines.'
Earlier this month a Los Angeles jury ruled that although his Robin Thicke assisted hit did not copy the melody or chords of Marvin Gaye's song 'Got To Give It Up,' it did copy the 1977 hit's sound and feel.
Pharrell has now responded to the decision, arguing that in the future artists will be reluctant to create anything out of fear of being charged with copyright.
"The verdict handicaps any creator out there who is making something that might be inspired by something else," he said in a statement to The Financial Times. "If we lose our freedom to be inspired, we're going to look up one day and the entertainment industry as we know it will be frozen in litigation. This is about protecting the intellectual rights of people who have ideas.
"You can't own feelings and you can't own emotions," he added. "Everything that's around you in a room was inspired by something or someone ... If you kill that, there's no creativity."
Marvin Gaye's family has said in an official statement that while Pharrell and Robin Thicke "certainly have a right to be inspired by 'Got to Give It Up'... they did not have the right to use it without permission as a blueprint."