Pharrell's Brilliant Reaction To This Student's Music Will Give You Life
7 June 2016, 11:51 | Updated: 7 June 2016, 11:56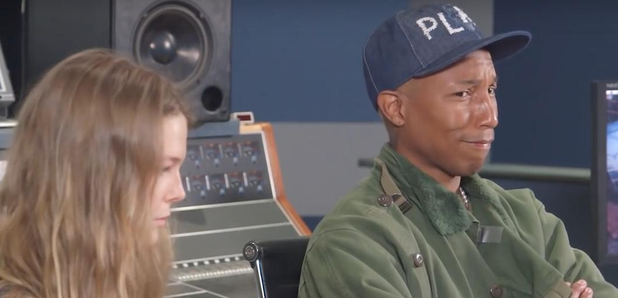 He couldn't control his emotions.
Its not everyday you get to play your music for Pharrell Williams, but students at The Clive Davis Institute Of Recorded Music got the rare opportunity to get advice from the 'Happy' singer.
However one girl who played her music gave Pharrell a lot more than he bargained for - leaving him almost speechless.
"I've never heard anything that sounds like that… so that's a drug for me," he said.
Watch below:

In an attempt to sum up his feelings he tried to compare her to Wu Tang Clan.
"When the Wu-Tang Clan came out, no one could really judged it," he said. "You either liked it, or you didn't, but you couldn't compare it to anything else."
Then decided Stevie Wonder might be a better comparison.
"Singer-songwriters are the best. That's what I love about Stevie Wonder.
"As much as his music was huge and pop, he was a singer songwriter. He really told stories and I felt that just then."
The video of Pharrell's epic reaction currently has over 1.2m hits on YouTube.