Pharrell Gets Caught In The Rain Performing 'Happy' And 'Come Get It Bae'
6 June 2014, 10:37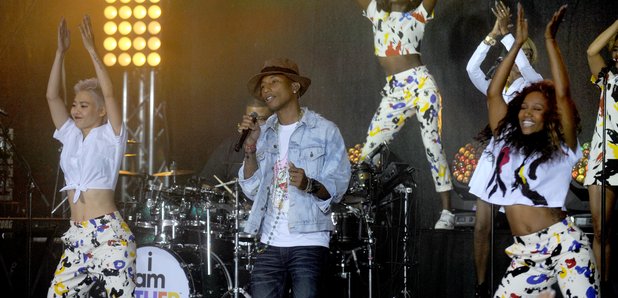 But handles it like a total pro.
Pharrell's going to have to blame his latest performance on the weatherman.
The 'Happy' singer was in New York this week to perform his hits for the Toyota Summer Concert at the Rockefeller Plaza, but summer didn't show and instead Pharrell had to perform in the rain.
"New York City, I know it's raining but it's so good to see you all out there" he told the soaked crowd, and like a true pro Skateboard P still got fans dancing as he performed 'Happy' and 'Come Get It Bae' in spite of the bad weather.