Pharrell Hints That A New N.E.R.D Album Is In The Works
12 September 2014, 10:13 | Updated: 12 September 2014, 19:44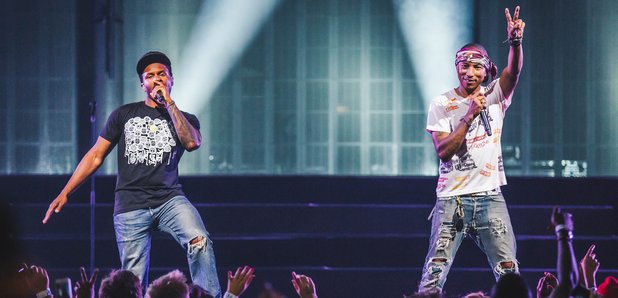 Skateboard P dropped the news at iTunes Festival in London.
On Wednesday night (10th September) 'Happy' singer Pharrell took the stage at Camden's Roundhouse to perform for the iTune Festival 2014.
In-between performing an array of his hit songs from over the years, including 'Hunter', 'Come Get It Bae' and 'Lapdance', Pharrell dropped a huge hint that a new N.E.R.D album is on the way.
"It feels good to be back in London. When we released our first album back in 2001 and first crossed the Atlantic, this was the first place to embrace us. You're gonna like this sh*t we're gonna release..." Shae Haley told the crowd as he stood alongside Skateboard P.
Let's hope this comes along soon.