Missy Elliott And Pharrell's Live Performance Of 'WTF' On The Voice Will Make Your Jaw Drop
16 December 2015, 10:48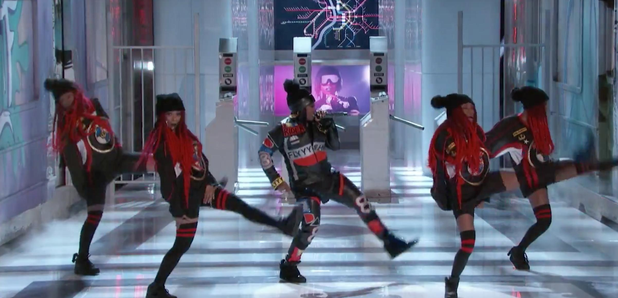 The choreography in this is completely epic.
Missy Elliott and Pharrell brought the energy to The Voice US as the singer-producer duo performed Missy Elliott's comeback single 'WTF.'
With the stage decked out to look like a graffiti-ridden underground station, Missy was joined by endless back-up dancers including two very impressive kids, reminiscent of those that famously appeared in her early noughties music video for 'Work It'.
Joined by even more backing dancers, Pharrell - who produced the song - later took to the stage to perform his verse.
Last week a must-see video of a dance-school, which featured some young children performing some incredible choreography to 'WTF' went viral.
Missy wasn't the only artist to blow everyone away during the Voice's finale, The Weeknd also took to the stage to perform a medley of 'The Hills,' 'Earned It' and 'Can't Feel My Face.'