Pharrell, Kendrick Lamar and Alicia Keys Team Up New Song 'It's On Again'
12 March 2014, 10:06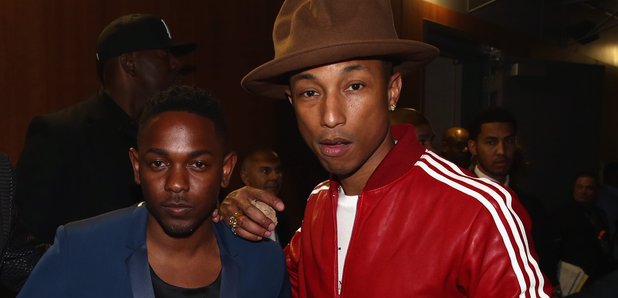 The track will feature on The Amazing Spiderman 2 Soundtrack.
Trios don't get much better than this - Pharrell Williams, Alicia Keys and Kendrick Lamar have teamed up on a new track entitled 'It's On Again' for the 'Spiderman 2' soundtrack for the forthcoming film of the same name.
The song, described by the film's directer, Mark Webb, as "upbeat," "exciting" and as containing "a note of foreboding" was also written by Hans Zimmer and is primarily performed by Alicia Keys, with Kendrick Lamar taking on a featured role and Pharrell producing.
"I'm very excited to be a part of such a powerful collaboration with Kendrick Lamar, Pharrell Williams and Hans Zimmer," Alicia said. "This is the next chapter in the 'Spider-Man' legacy and we really feel 'It's On Again' captures the experience, the story - and most importantly - the meaning behind the film, which is that we all have the potential to be extraordinary. There's a little bit of a super hero in all of us."
Could this track make up for Pharrell missing out on an Oscar after being nominated for his 'Despicable Me 2' hit track 'Happy?'
'The Amazing Spider-Man 2 Original Motion Picture Soundtrack' drops on 22nd April.