Pharrell, Calvin Harris And David Guetta For iTunes Festival 2014
22 July 2014, 12:20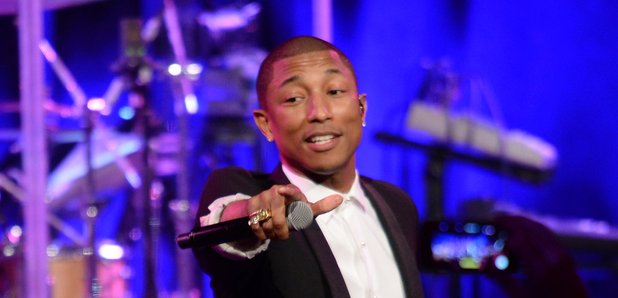 See the full list of artists that have been announced so far.
It's that time of year again! Apple has announced the first batch of artists that will take to the stage for the 2014 iTunes Festival.
Leading the list is last year's biggest hit-maker Pharrell Williams, with superstar DJ's Calvin Harris and David Guetta also headlining nights at the September event, which will once again take place at Camden's Roundhouse.
The iTunes festival sees 30 artists perform over 30 nights during September, tickets are given away for free to the public through radio competitions and a ballot on iTunes.
See the artists that have been announced so far below and stay tuned for an update on the artists that will be joining them.
September 2 - Beck
September 3 - David Guetta
September 4 - 5 Seconds of Summer
September 5 - Kasabian
September 7 - Calvin Harris and Kiesza
September 8 - Robert Plant
September 9 - Sam Smith
September 10 - Pharrell Williams and Jungle
September 11 - Maroon 5
September 16 - Blondie and Chrissie Hynde
September 27 - Kylie Minogue