Beyoncé, Usher, Oprah And More Pay Tribute To Pharrell As He Wins 'Innovator' Award
2 May 2014, 10:20 | Updated: 2 May 2014, 10:30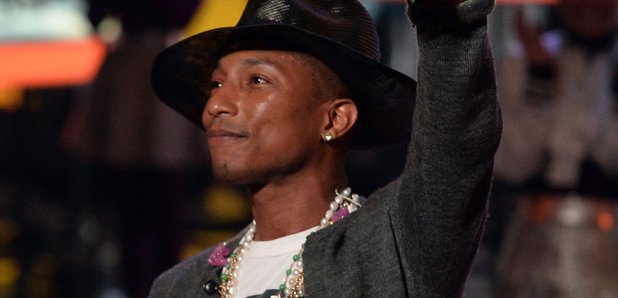 Plus watch Pharrell and Ariana Grande's performances from the night.
Everyone was out in Los Angeles last night (1st May), including Pharrell, Rihanna, Puff Daddy, Ariana Grande and Usher.
Like usual, Skateboard P stole the show as he was presented an 'Innovator' award by his Coachella collaborator Gwen Stefani, who said of Pharrell: "even though he's one of the biggest stars out there he never seems to lose his sense of wonder."
Watch Pharrell receive the innovator award and perform a mush-up of his songs including 'Come Get It Bae' and 'Happy':
Before performing, a host of celebrities saluted Skateboard P in an emotion video including Usher, who compared Pharrell to "Picasso," Oprah and Beyoncé who said; "He was the person that made it cool to just be you."
Rihanna watched on from the audience as Ariana Grande took to the stage to perform her hit single 'The Way' and new Iggy Azalea assisted track 'Problem'.
Watch Ariana Grande perform 'The Way' and 'Problem':