Pharrell Goes On Record: "I Am Not A Vampire," Talks BRITs And New Album
19 February 2014, 12:12 | Updated: 19 February 2014, 12:17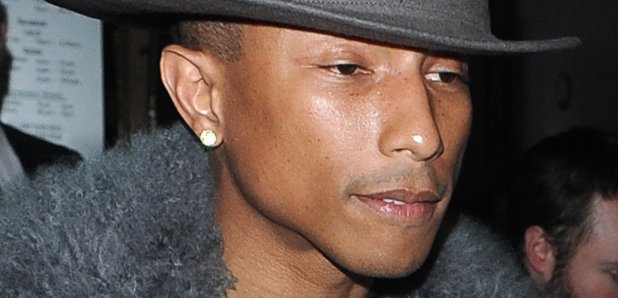 The 'Happy' singer hints at what to expect from his new album G I R L, plus reveals the secret behind his youthful looks.
Pharrell Williams youthful looks are fast becoming the eighth wonder of the world, in fact 'Is Pharrell a vampire?' has been searched a shocking amount of times on Google, so when the producer/ singer sat down with Time Out they asked him to clear things up once and for all.
"No I am not. I'm willing to go on record as saying that I don't drink people's blood. How do I stay so young looking for a 40-year-old? I wash my face."
If only it were that easy for everyone. After getting to the bottom of the important stuff, Pharrell threw a few hints about what we can expect from his forthcoming album G I R L, details of which just dropped.
From the title and the album cover, it's unsurprising that "women," he said, were his "muse" for the album.
So why has Pharrell decided to focus an entire album around his opposite sex?
"I love them, because I know their importance. If women wanted to shut down this country, economically, they could just not go to work and the UK would be finished. If they wanted to kill off our species, they'd just decide not to have babies. And there's going to be a huge shift, a huge shift. There will be a time when women get paid as much as men. There 
will be a time when, like, 75 percent of our world leaders will be women. All the presidents and prime ministers. There will come a time. And I'm going to be on the right side of that shift when it happens.'
Pharrell's currently in the UK to perform at tonight's (19th February) BRIT awards, but other than confirming that he will be performing 'Happy,' which will feature on his new album, he's not giving much away.
"I'll be taking advantage of this platform I've been given to do something fun. That's what matters."
Lock in the Capital XTRA and keep your eyes on Capitalxtra.com for exclusive BRITs coverage tonight.