Pharrell Williams Performs 'Happy' At Oscars, Dances With Lupita Nyong'o And Meryl Streep
3 March 2014, 11:42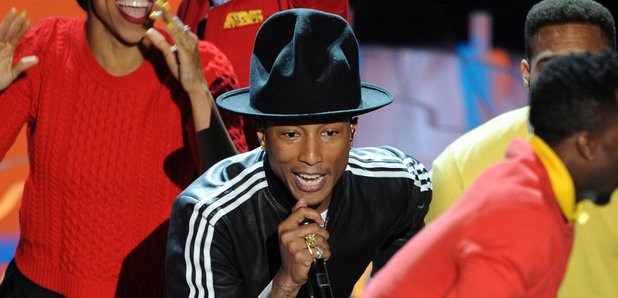 Watch what happened when Pharrell entertained the Academy Awards.
The song might not have won the award for Best Song at this year's Oscars, but Pharrell Williams still managed to walk away from this year's ceremony a winner after his performance of the track saw him boogie with three female actresses, including 12 Years A Slave's Lupita Nyong'o, Meryl Streep and Amy Adams.
Here he is dancing with Lupita Nyong'o. She knows how to boogie.
(via thepatrickzaucha)
But then Meryl's got some moves too.
(via imcoffeeprincess)
Lets not forget Amy.


(via ggrinted)
'Happy' was nominated because it features on soundtrack for Despicable Me 2. The track also features on Pharrell's new album 'GIRL', which is released today (3rd March 2014).
You can watch the whole performance below: