Pharrell Williams' 'Happy' Named Most Downloaded Song Ever In The UK
10 September 2014, 13:03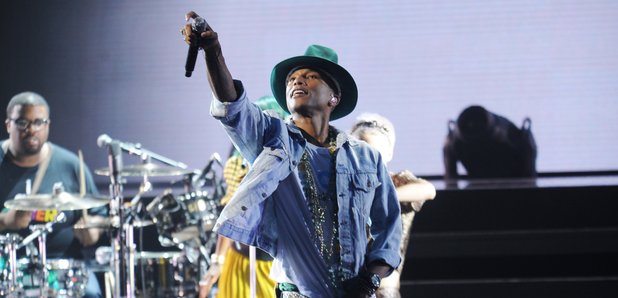 With 'Blurred Lines' and 'Get Lucky' not far behind.
Pharrell Williams' worldwide hit single 'Happy' has officially been named the most downloaded song ever in the UK.
The 'G.I.R.L' track already held the title of the most streamed track ever, and has now overtaken his own collaboration with Robin Thicke on 'Blurred Lines' with over 1.6 million copies sold since its release.
The news means that Pharrell is now the only artist to have three songs in the top 10 most downloaded songs chart, with 'Blurred Lines' and 'Get Lucky' standing at numbers two and six respectively.
"I would just like to say thank you, first and foremost, to the people, because the charts are determined by them" Pharrell said. "I have a lot to be thankful for because they've chosen these things and it's resulted in Happy being what it's become."