Pharrell's New Album G I R L Is Now Available To Stream
26 February 2014, 10:20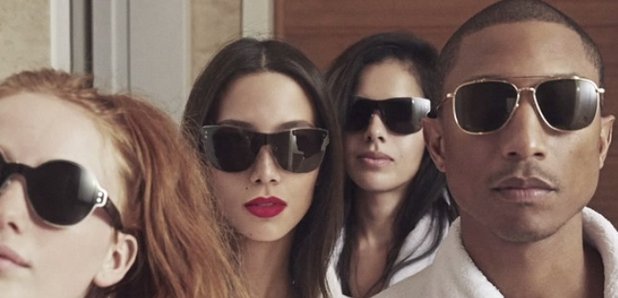 Featuring Justin Timberlake, Daft Punk and Alicia Keys, hear G I R L in its entirety now.
Ahead of its release on 3rd March Pharrell Williams has released his second solo album G I R L for the world to stream.
The 11-track follow-up to 2006's In My Mind features the Oscar-nominated hit Happy, plus a stellar line-up of artists including Pharrell's 2013 Get Lucky collaborators Daft Punk, Justin Timberlake and Alicia Keys.
In a recent interview with Time Out Magazine the 'Happy' singer revealed his decision behind the album's title and theme. He said: "There's going to be a huge shift, a huge shift. There will be a time when women get paid as much as men. There 
will be a time when, like, 75 percent of our world leaders will be women. All the presidents and prime ministers. There will come a time. And I'm going to be on the right side of that shift when it happens."
Find the full tracklisting for G I R L below, and stream it on iTunes Radio here.
1. 'Marilyn Monroe'
2. 'Brand New' featuring Justin Timberlake
3. 'Hunter'
4. 'Gush'
5. 'Happy'
6. 'Come Get It Babe' featuring Miley Cyrus
7. 'Gust Of Wind' featuring Daft Punk
8. 'Lost Queen'
9. 'Freq'
10. 'I Know Who You Are' featuring Alicia Keys
11. 'It Girl'