Pharrell Signs Deal To Release Solo Album With Columbia Records In 2014
18 December 2013, 10:14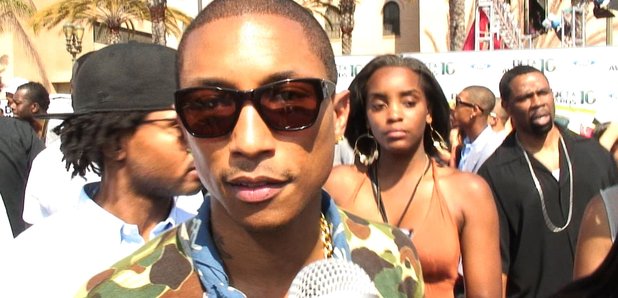 Watch out 2014, Pharrell took over the music world this year and now he's coming for you too.
It seems like Pharrell's lining up 2014 to be as big as (if not bigger than) the year he's had in 2013. It's been announced that the 'Happy' singer has signed a deal with Columbia records to release a solo album next year.
The LP will feature the Despicable Me 2 soundtrack along with a bunch of new material.
Columbia Records chairman Rob Stringer announced "'Blurred Lines' and 'Get Lucky' have defined pop music in 2013, and now we are preparing to launch Pharrell as a global solo superstar in 2013. 'Happy' is just the beginning".
The solo album will be Pharrell's second, following his 2006 album 'In My Mind,' which debuted at number 3 on the Billboard chart.
It's been a year of killer collaborations for the 40-year-old, who has not only scored number 1 hits and broken records with the release of 'Get Lucky' and 'Blurred Lines,' but rounded off the year nicely by receiving seven nominations for the 2014 Grammys.