10 Of The Best Songs Written By PartyNextDoor
23 August 2017, 16:09 | Updated: 23 August 2017, 16:13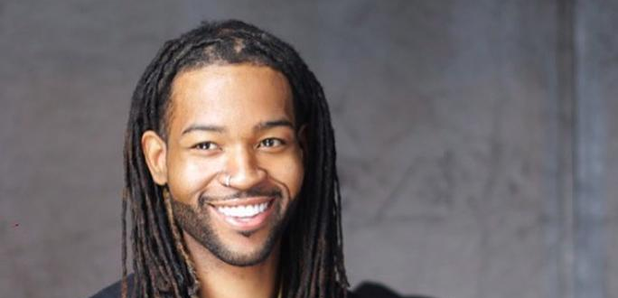 Here's our definitive list of the Canadian powerhouse's greatest hits.
Singer, songwriter, rapper, producer... it's no wonder that Canadian hitmaker PartyNextDoor is one of R&B's most in demand talents right now.
The Jack-of-all-trades was the first artist signed to Drake's OVO Sound record label in 2013, and has since released two albums, three EPs, seven singles AND picked up two Grammy nominations.
It's not just his own material that keeps Party, real name Jahron Anthony Brathwaite, afloat - on the contrary, it's his prolific songwriting for artists like Rihanna, Drake and Beyonce that helped propel him further into the limelight.
Still not convinced? Press play to check out the best songs written by PartyNextDoor - trust us, it's like a Billboard Hot 100 all by itself.
Wild Thoughts
One of Summer '17's biggest songs, DJ Khaled's chart-topping R&B collaboration was brought to life by Party's knack for infectious melodies.
Come And See Me
Teaming up with his OVO signer Drake for one of their pre-'Views' tracks, Party brings effortlessly cool vibes to the table with the sultry slow-jam 'Come And See Me'.
Work
Bad Gal and Drizzy have a lot to thank Party for, seeing as their PND-written collaboration 'Work' spent nine consecutive weeks at number one in the US.
Legend
Didn't think this was a PND hit? Well, it isn't... officially. Basically, an alleged reference track recorded by Party for Drake's 'IYRTITL' track leaked online a while back, prompting many to believe that PDN is the original brains behind the song.
Let Me
It seems Drake and Rihanna aren't the only ones to have peeped PDN's talents - Usher hit up the Ontario native to write on his 2016 album 'Hard II Love'.
Recognize
One of the duo's earliest collaborations, 'Recognize' sees Party and Driz link up to reflect on the relationships with their respective ladies.
Shining
It's one thing have Queen Bey and King Jay on the same track - it's another when that track is written by PDN. Mad props for organising this one, Khaled!
Not Nice
One of his best performing commercial hits, 'Not Nice' sees Party dealing with a troublesome girl whose true colours are starting to come to light.
Sex With Me
Who better to write a perfectly crafted R&B hit for his female counterpart than PND? A bonus track on RiRi's eighth album 'ANTI', 'Sex With Me' is seriously badass.
With You
The OVO dream team smashed it once again with this spacey tune, with Party's stand-out falsetto melodies carrying the song's album all the way to a Grammy nod.