Nicki Minaj Teases 'Run Up' Music Video With Some Racy New Photos
31 January 2017, 09:45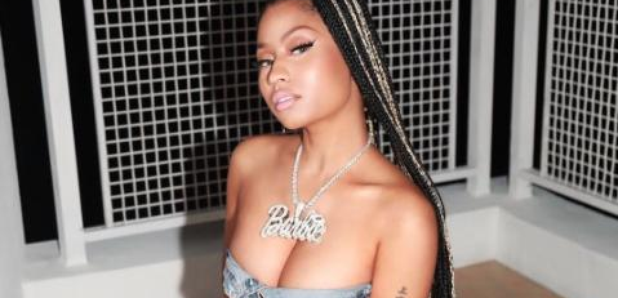 This is the ultimate collaboration.
Nicki Minaj has shared some behind-the-scenes snaps of the video shoot for 'Run Up', her new collaboration with Major Lazer and PARTYNEXTDOOR.
The catchy island-infused jam was released last Friday and is set to be another huge hit for the female rapper.
Nicki teased her Instagram followers to a sneak-peak of the songs music video this week.
The 'Black Barbies' star can be seen rocking her signature bling Barbie chain and usual skimpy attire.

No official release date for the video has been announced yet, but we'll update this page as soon as it drops.
In the meantime, you can watch the lyric video for 'Run Up' below:
Nicki sent fans into a frenzy over the weekend - in her guest verse in 'Run Up', she raps that she is "about to drop an album."
The rapper is also set to feature on the upcoming '50 Shades Of Grey' soundtrack on an unlikely collaboration with pop singer Nick Jonas.