Nicki Minaj Hits London For Her New 'No Frauds' Video Feat. Drake & Lil Wayne - WATCH
19 April 2017, 17:19 | Updated: 19 April 2017, 17:21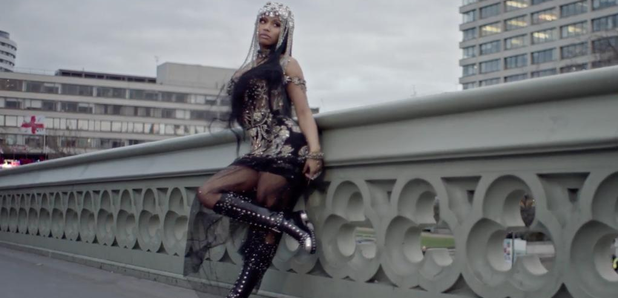 The official video has arrived.
After weeks of teasing, Nicki Minaj has finally released the official video for her Remy Ma diss track 'No Frauds'.
The New York rapper has linked up with fellow Young Money collaborators Drake and Lil Wayne in the new visuals, which feature some scenes in London.
Watch the official 'No Frauds' video below:
Nicki is dressed in a range of extravagent outfits, before she hits the club with Wayne and Drake.
Interestingly, Nicki Minaj was reported to have removed scenes of herself on a bridge in London, as it was shot days before the recent terror attack in the capital city.
Remy Ma is yet to respond to the diss track, following her previous releases 'Shether' and 'Another One'.
Meanwhile, Nicki Minaj also recently appeared in Major Lazer's new 'Run Up' video featuring PARTYNEXTDOOR'.